Technology

It's true!  You can have your crowns (or other porcelain work) started and finished in the same day!  With advanced software and computerized milling unit, Drs. Erickson, Gill and Heidebrecht can quickly restore damaged teeth using a durable, metal-free custom made ceramic that matches the color of your teeth.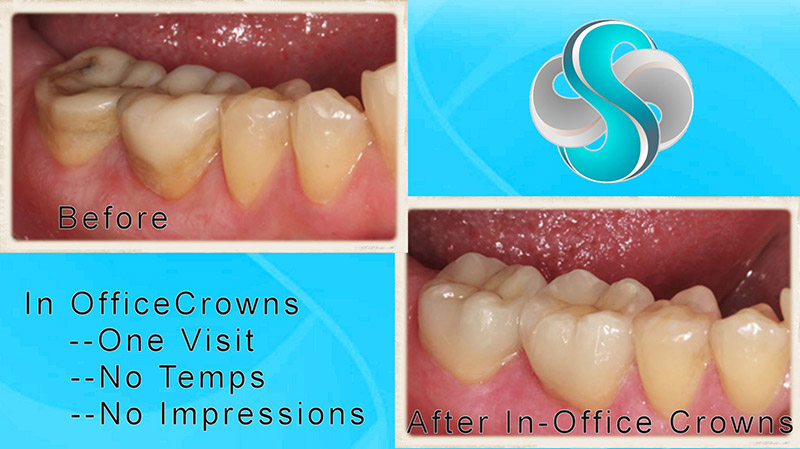 It produces a comfortable chewing surface and blocks the bacteria that can penetrate under traditional restorations.  This technology allows doctors to be extremely precise and save more of the healthy parts of the tooth.  See our gallery of before and afters.
---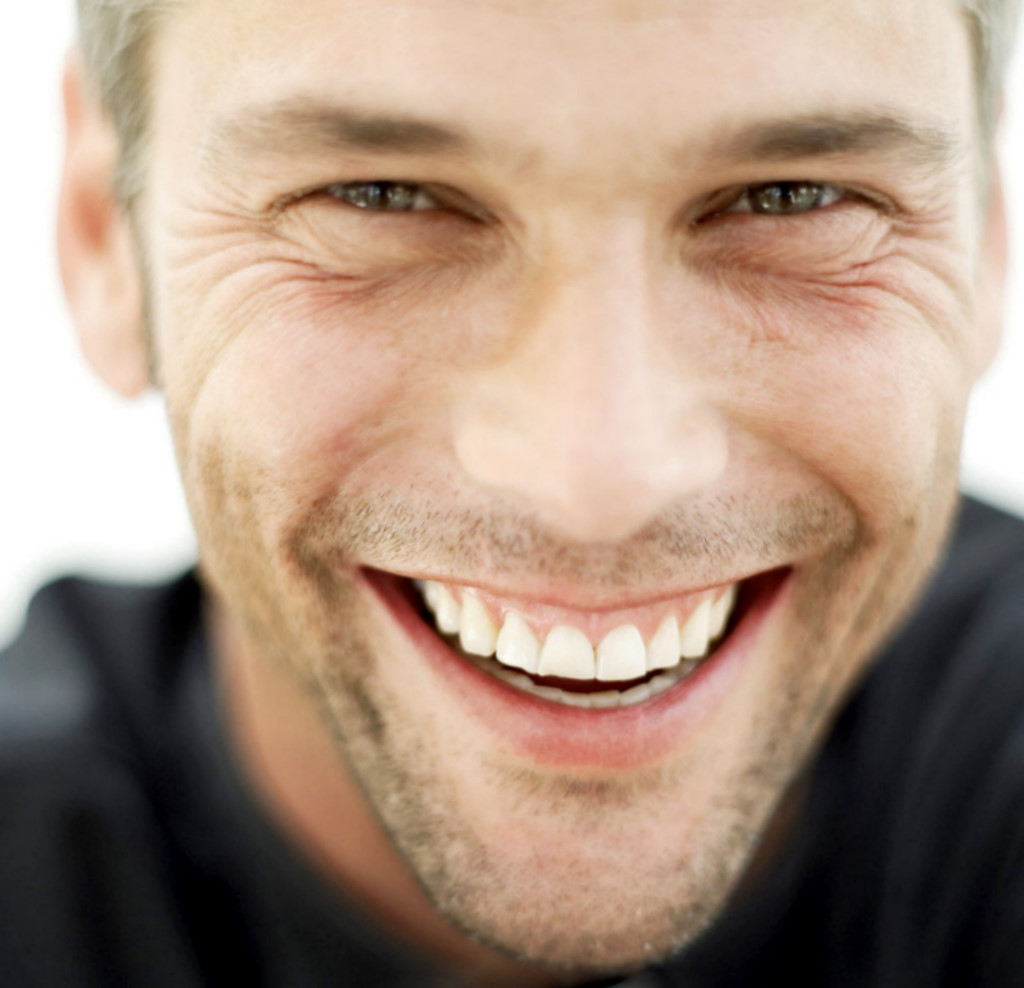 A beautiful smile lights up a room. Nothing is less invasive and more dramatic at achieving that smile than braces.  Orthodontics for children, teens and adults are available in our office.  Whether it's a child in need of space development, a teenager ready for braces or an adult wanting clear, invisible braces, we can help.
---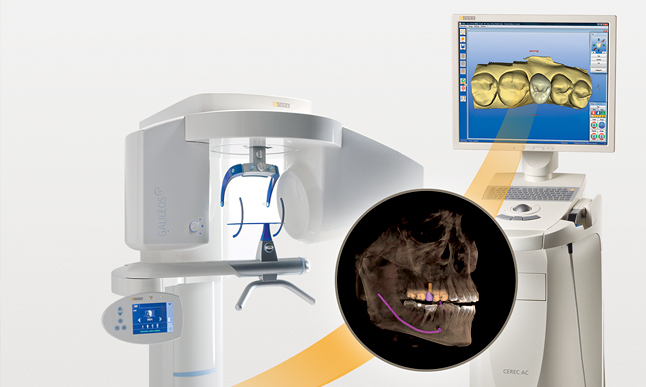 The globally unique, integrated implant planning and treatment joins digital impression and computer-aided design from CEREC with the diagnostic reliability offered by 3D x-ray. Surgical and prosthetic implant planning go hand in hand to achieve a convincing result: Higher treatment quality and a time-saving workflow.
Advantages at a glance:
Reliable diagnosis based on accurate 3D x-ray images
Simultaneous prosthetic and surgical planning
More safety and time savings when performing implants thanks to drilling templates produced in-house with CEREC
Optimal chairside superstructures – temporaries, individual abutments and definitive care from a single source
---
Dentistry Without The Drill
Air Abrasion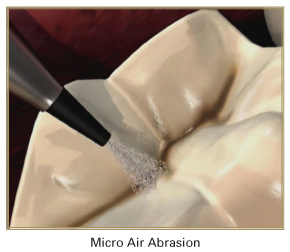 Air abrasion is a micro-dentistry technique used to treat tooth decay. Traditionally, dentists use dental drills to remove decay and prepare the teeth for fillings, but air abrasion is a noiseless, minimally invasive alternative. Air abrasion is similar to sandblasting, in that tiny particles are propelled toward small areas of decay to remove them. A filling is then applied to seal the tooth from further harm.
An anesthetic is not usually required for this procedure, which means we can treat multiple teeth in a single appointment. The goal of air abrasion is to pinpoint and remove early areas of decay, while preserving more of the natural tooth. The combination of air abrasion and composite resin fillings quickly and comfortably restores functionality and strength to the teeth.
Here are some of the main advantages associated with air abrasion:
More of the natural tooth is left untouched.
No need for anesthesia in most cases.
No vibrations, horrible noises or excessive pressure.
Quicker, easier procedures.
Reduced risk of further damage to the teeth (chipping and fractures).
Teeth are left dry, which is advantageous for filling placement.
---
The latest research shows an outstanding improvement in the outcomes of gum (periodontal) treatments when using lasers.  Instead of the old "scaling and root planing" which was as uncomfortable and medieval as it sounds, you can now achieve even better results with laser assisted gum therapy. Without the need for aggressive scaling of the tissues that was previously thought to be the best treatment, the pain and discomfort is nonexistent. Using lasers not only aids in the comfort during and after treatment, but has shown better results including the repair and laying down of new bone previously thought to be impossible without grafting!
At our office, we use laser assisted gum therapy on every patient who needs therapy and continue to use the laser at follow up visits for years to come.  This not only helps stop the progression of disease but helps stimulate bone regrowth for our patients.
---
TMJ And Headache Treatment Systems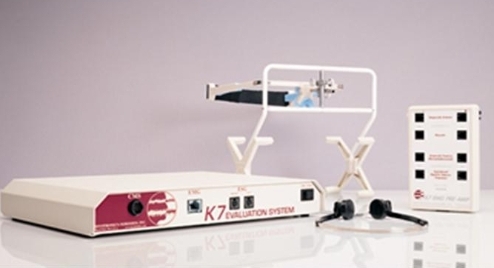 For the diagnosis and treatment of TMJ dysfunction, we use computerized software and equipment.  These specialized tools allow us to precisely track the position of your jaw and its effect on the surrounding muscles and tissues.  This helps us determine the most comfortable position for your lower jaw, leading to relaxed and comfortable face, head and neck muscles.
---
Digital X-rays
We offer one of the greatest technological advances in dentistry with digital radiography (X-rays). A wireless sensor is placed in the mouth, and a computer generates an image in 30 seconds as opposed to the general 4-6 minute wait time for images taken on dental film. These X-rays can also be enhanced on the computer and enlarged.
Not only are they friendly to the environment, they are much safer than traditional X-rays. Digital radiographs reduce radiation exposure by 90 percent!
---
Detecting The Invisible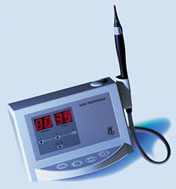 Did you know that half of cavities found in your teeth could go undetected by traditional techniques? In order to avoid these oversights, we use a diagnostic method that can more accurately define cavities in teeth: laser cavity detection.
According to research, laser cavity detection is over 90 percent accurate in detecting even the smallest lesions that don't even appear on x-rays. Early detection enables us to better preserve and protect your teeth decreasing your risk of costly, more invasive procedures over time.
Laser cavity detection boasts a high patient acceptance and satisfaction with its quick, simple and painless nature.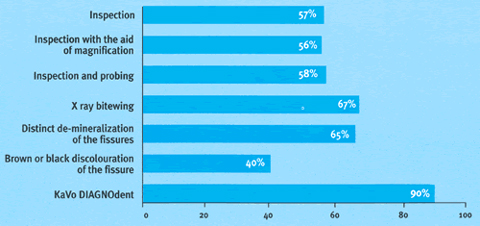 "Accuracy of Different Diagnostic Methods"
---
Intraoral Camera
The standard X-ray is essential in determining any dental problems you may have, but unfortunately, it may not reveal everything happening inside your mouth.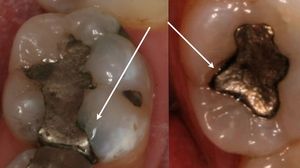 An intraoral camera can project an image of your tooth onto a monitor, so you can see your teeth in a magnified version. It can also identify problems that may not be detected by the general means of examination, including cracks in your fillings or fractured teeth.
Similar to the size and design of a dental mirror, an intraoral camera allows you to make better decisions regarding your treatment as you can see the same things we see.