Same-Day Crowns

Same Day Dentistry with Computerized Technology

Most people aren't aware of how dramatically technology is impacting dentistry in new and exciting ways. Cutting-edge innovations are requiring less time in the dental chair, causing less discomfort and creating better results. Incorporating CAD-CAM technology into our dental office allows us to quickly restore damaged teeth with natural-colored ceramic fillings, saving our patients time and inconvenience.
---
---
How does CAD-CAM work in dentistry? 
CAD/CAM stands for Computer Aided Design/Computer Aided Manufacturing. We use a specialized camera to take detailed, digital video of the treated, damaged tooth. Computer software is then utilized to design the restoration. The perfected design is submitted to our in-house, computerized milling unit which automatically creates the custom porcelain restoration while you wait. Once the milling process is complete, the new restoration is bonded to your tooth and that's it, you are good to go.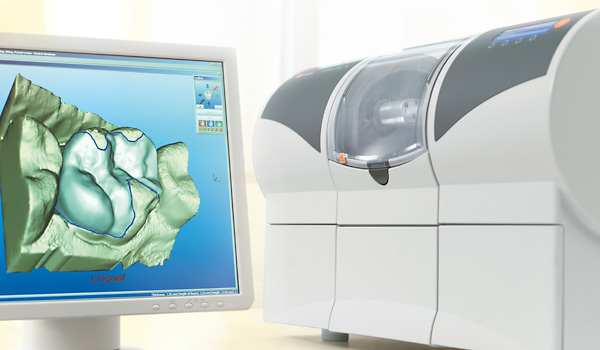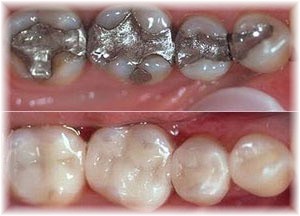 What does this mean for you? 
Crowns, onlays, and other tooth-colored restorations are made in-office while you wait.  This means no more dealing with temporary crowns;  No watching what you eat while you wait weeks for your crown; No more gaggy or gooey impressions;  No more returning for the mandatory second visit to get your crown;  And a crown that fits precisely.
Is This a New Technology?
No. CAD/CAM has decades of clinical research and experience to support the technology. The manufacturer of these CAD/CAMs has relied on user input and research to improve the product over this time. Over four million restorations have been performed worldwide. It has over a decade of clinical research and documentation to support the technology. The restorations have been proven precise, safe and effective.
Visit us to experience the ease of a CAD/CAM milled porcelain restoration.
Drs. Gill and Boothe strive to make our patients' dental experiences comfortable, enjoyable and efficient at all 3 of our locations- Wichita, KS, Wellington, KS and Anthony, KS.