Office Policies

If you have any questions about our office policies, please call 316-491-8200 during business hours.
---
Appointments
At our office, we know that your time is important. If you are a new patient, please arrive at our office 20 minutes prior to your scheduled time. For your convenience you may download all the new patient forms and complete them ahead of time and bring them with you to your first appointment.
If you are a returning patient we ask that you arrive at least 10 minutes before your scheduled appointment. This extra time allows us to get you through the check in process and update any information that is needed.
---
Cancellations
We realize unexpected circumstances arise and you cannot keep your appointment. If this occurs, we ask that you give us 48 hours notice to cancel or reschedule your appointment.
---
Payment Options
We accept cash, checks, Visa, Mastercard, Discover and American Express.

---
Financing
We offer CareCredit financing to make our dental services affordable to our patients. If you have any questions, please call our office during business hours.
---
Insurance
As a convenience to our guests with dental benefits, we will submit the charges to your dental benefit provider at no extra cost. An estimate of your portion due will be requested at or before your appointment time.
Dental benefit plans can vary from company to company with different procedures having benefits on one plan, while not on the next. If your benefits are offered through your place of work, your employee benefits director can usually help you become familiar with your plan and its restrictions.
Please understand that your dental benefits are a contract between you and your dental benefits company. No dental benefit plan covers all dental costs. Upon request, we are always happy to provide you with an estimate of how much your dental benefits will most likely help you towards a particular therapy.  We always try our best to come up with an accurate estimate for ours guests but we cannot guarantee any specific payment by your dental benefit company on your behalf. The most accurate way to determine your dental benefit would be direct contact between the subscriber of the dental benefit plan and the dental benefit plan company.
It usually takes two to three weeks for benefits to be paid. If after 60 days the dental benefit company has not contributed, we ask that the patient pay the balance of their account. We will continue to help patients seek settlement from their dental benefit provider for a reasonable amount of time. It may be necessary for the patient to contact their dental benefit company to expedite the payment.
Questions?
Please call our office during business hours at 316-491-8200 and we will be happy to assist you.
Preferred Providers
We accept and will help you with almost any insurance out there. We have contracted with several dental benefit companies as "Preferred Providers". Please check with your insurance provider for more details.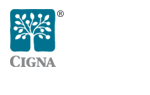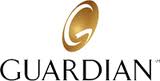 ---
Emergencies
If you are a patient of record, please call our office for emergency information.